My Blog
Posts for tag: gum disease
By Julie A Fattore DDS
September 08, 2014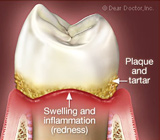 If you notice your gums bleeding when you brush your teeth, you're not alone — it's estimated that as many as 90% of the population have at some time had the same experience. That doesn't mean it's normal, though; in fact, unless you're pregnant, have a systemic condition like diabetes or take blood-thinning medication, it's more likely a sign that an infection has caused your gums to become inflamed and tender. The infection arises from a bacterial biofilm that's been allowed to accumulate on tooth surfaces due to inadequate brushing and flossing.
If not treated, the early form of this infection known as gingivitis can develop into a more serious form of gum disease in which the various tissues that help attach teeth to the jaw become infected and eventually detach. As it progresses, detachment forms voids known as periodontal pocketing between the teeth and gum tissues. The end result is receding gum tissue, bone loss and eventually tooth loss.
If you begin to notice your gums bleeding when you brush, you should make an appointment with us for an examination — and the sooner the better. During the exam we'll physically probe the spaces between your teeth and gum tissues with a periodontal probe, a thin instrument with a blunt end marked in millimeters. As we probe we'll determine the quality of the gum tissue — whether the probe inserts easily (a sign the tissues are inflamed) or gives resistance (a sign of healthy tissue). We'll also determine the degree of detachment by measuring the depth of the insertion with the millimeter scale on the probe.
The presence of bleeding during this examination is a strong indication of periodontal disease. Taking this with other signs we encounter during the exam (including the degree of pus formation in any discovered pockets) we can then more accurately determine the existence and level of advancement of the disease.
While gum disease is highly treatable, the best results occur when the condition is discovered early, before the infection severely damages tissues around the teeth. Being on the lookout for bleeding and gum tenderness and responding to it quickly can significantly simplify the necessary periodontal treatment.
If you would like more information on bleeding gums and other symptoms of gum disease, please contact us or schedule an appointment for a consultation. You can also learn more about this topic by reading the Dear Doctor magazine article "Understanding Gum (Periodontal) Disease."
By Julie A Fattore DDS
March 03, 2014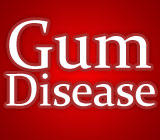 You've been doing "all the right things" — brushing, flossing, and keeping up regular office cleanings and checkups. But you're still struggling with gum disease — in fact, you've recently noticed loose teeth and other signs of infection.
While the primary cause of gum disease is dental plaque and calculus not adequately removed by regular oral hygiene and cleanings, you may also be among a small group of individuals with other risk factors that can worsen the effects of the disease. One of the most common of these factors isn't something you can do much about — the physical characteristics you inherited from your parents. In reality, some people are more genetically prone to disease than others because their body doesn't respond effectively to certain bacteria.
Chronic stress may also play a role in your body's resistance level: it can both increase your risk for the disease and magnify its effects. In addition, the type of bacteria causing the disease could be a factor — our mouths contain thousands of strains, with some bacteria more difficult to control than others.
If your gum disease persists regardless of all our best efforts, we may be able to test for whether any of these other factors are involved. Determining the presence of any of these underlying factors can help us fine-tune our treatment approach.
You should know, however, that it might not be possible to effectively address every factor involved. If that's the case, at some point it may be necessary to consider a tooth replacement option. The best choice by far are dental implants — not only are they functional and life-like in appearance, with proper care they could foster a healthier environment in your mouth by being stronger and more durable than the diseased teeth they've replaced.
Our ultimate goal as dentists is to alleviate gum disease and restore health and function to your teeth and gums. If that isn't completely possible due to uncontrollable factors, we then adopt a strategy to control the disease as much as possible to preserve your teeth for as long as is prudent. This can give you time, then, to prepare yourself mentally, emotionally and financially for future teeth replacement and restoration.
If you would like more information on periodontal disease, please contact us or schedule an appointment for a consultation. You can also learn more about this topic by reading the Dear Doctor magazine article "Periodontal (Gum) Treatment and Expectations."
By Julie A Fattore DDS
July 23, 2013
Do you frequently experience bleeding gums during your daily brushing routine? You might assume that you are brushing too hard and that this bleeding is normal. However, you should know that any bleeding of gum tissue is abnormal and should be considered a potential sign of gum disease.
Gum tissues usually bleed because of dental plaque buildup from poor oral hygiene practices. When the plaque is left around the gum line for a long period of time, 24 hours or more, the gum tissues respond by becoming inflamed — this can quickly become a chronic inflammation.
Here are some other warning signs of gum disease:
Bad Breath. Bad breath is one of the most common signs of gum disease. This is especially true for those who do not floss, because plaque collects in the protected areas between the teeth making them especially prone to gum inflammation. This plaque often produces a pungent smell that causes bad breath.
Red or Sensitive Gums. If you look closely in the mirror, you might see redness of the gums. It may also seem as if your gums are swollen, and in more advanced cases, this can lead to receding gums. Finally, you might notice gum sensitivity when you brush or a sensitivity to hot and cold.
Tooth Loss. If this disease goes untreated, over time, bone loss will cause loose teeth, movement or migration of the teeth into a new and unstable position, and ultimately tooth loss. The rate of progression will depend upon the type of gum disease that you have.
Painful Gums. Once you start to feel acute pain and extremely sore gums, this may mean you have developed a periodontal abscess. When this happens, the bacteria are walled off inside a gum "pocket," and since your body's defenses are overwhelmed, there is a battle between the bacteria in that pocket and your body's defense mechanisms. The result is a collection of pus and extra bone loss. Your gums will be sore, swollen, red and may even discharge pus.
As you can see, the further the disease progresses, the greater the amount of pain and damage that will occur. Therefore, upon the first sign of gum disease, such as bleeding gums, you should schedule an appointment with us immediately.
If you would like more information about gum disease, please contact us. You can also learn more by reading the Dear Doctor magazine article "Warning Signs of Gum Disease."