My Blog
Posts for: January, 2014
By Julie A Fattore DDS
January 23, 2014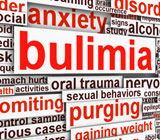 Sometimes what's going on in the mouth may point to a deeper issue. Although unpleasant to address, a dental examination could reveal signs of an eating disorder.
There are two disorders in particular that can adversely affect oral health: bulimia nervosa, characterized by food binging followed by purging through self-induced vomiting; and anorexia nervosa, characterized by self-starvation behavior. Occasionally, patients with one disorder may display behavior associated with another disorder.
"Binge-purge" behavior patterns are especially damaging to tooth enamel. When teeth are exposed to high levels of acid, the minerals in tooth enamel soften and erode. This is common with patients who overuse sodas, sports drinks and juices with high levels of citric acid. But bulimic patients also experience it because of stomach acid residue in the mouth after purging.
Patients with eating disorders also encounter other problems in the mouth. The salivary glands may become enlarged, giving the sides of the face a puffy appearance. The throat, palate and back of the tongue may appear red and damaged caused by fingers or other objects used to induce gagging.
There are also some differences between the two disorders in their effect on dental health. Anorexics tend to neglect grooming habits, including daily oral hygiene, which can lead to tooth decay and gum disease. Bulimic patients, on the other hand, are very mindful of body image and practice excellent grooming habits — but to a fault. In fact, aggressive brushing (especially after purging when high acid has caused enamel softening) can actually cause more erosion.
In the short-term, it's important to treat dental problems caused by eating disorder behaviors, as well as encouraging better hygiene practices like waiting a few minutes to brush after purging or by rinsing with a little baking soda and water to help neutralize the acid. Ultimately, though, the eating disorder itself needs to be addressed and treated. In addition to your personal healthcare providers, the National Eating Disorders Association (nationaleatingdisorders.org) is a good online source for information and referrals.
Although a sensitive issue, an eating disorder can't be ignored. Because of its effect on all aspects of health, including the teeth and mouth, the sooner it's addressed, the better the outcome for patients and their families.
If you would like more information on the effect of eating disorders on oral health, please contact us or schedule an appointment for a consultation. You can also learn more about this topic by reading the Dear Doctor magazine article "Bulimia, Anorexia & Oral Health."
By Julie A Fattore DDS
January 08, 2014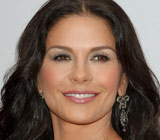 She received an academy award for best supporting actress in Chicago (2002); she regularly stars in big Hollywood films like Oceans Twelve and Side Effects. And she's been named one of People magazine's "most beautiful people" of the year… a total of five times so far. According to big-screen heartthrob Antonio Banderas, "She has one of the most beautiful close-ups in cinematography today."
So would it surprise you to learn that Catherine Zeta-Jones had a little help from cosmetic dentistry along the way? In her childhood, the actress said, "I was teased because I had a really flat-looking nose, and before I got braces, my teeth used to stick out a bit." According to press reports, she has also had various dental treatments to make her teeth look whiter and more even.
Because she's been in the spotlight since a young age, Zeta-Jones had her cosmetic dental treatments performed over a number of years. But if you're unhappy with your smile right now, there's no need to wait: Getting a complete "smile makeover" starts with a consultation at our office. How does it work?
We begin with a thorough dental exam to check for any underlying issues, and some basic questions, including: What do you (and don't you) like about your smile? Are your teeth as even and as white as you'd like them to be? Is your smile too "gummy", or do the teeth seem too large or small in proportion to your facial features? Do gaps, chips or cracked teeth detract from your appearance?
Next, working together with you, we can develop a plan to correct any perceived problems in your smile. We've already mentioned two of the most common ways to enhance a smile that's less than perfect: orthodontics for straightening crooked teeth, and whitening treatments for a more brilliant smile. If your teeth are otherwise healthy, both treatments can be performed at any time — in fact, more and more of today's orthodontic patients are adults.
Other treatments that are often used include cosmetic bonding to repair small to moderate chips or cracks in teeth; crowns (caps) to restore teeth with more extensive structural damage; and veneers to remedy a number of defects — including discoloration, small irregularities in tooth spacing, and even teeth that appear too long or too short. Plus, we have even more procedures designed to remedy specific dental issues.
Will having a better smile get you on the "most beautiful people" list? We can't say for sure. But we think you'll feel better about yourself… and people will notice.
If you would like more information on smile makeovers, please contact us or schedule an appointment for a consultation. You can learn more in the Dear Doctor articles "The Impact of a Smile Makeover" and "Great Expectations — Perceptions in Smile Design."